If you are in two minds whether to buy life insurance or not, then let me make it simpler for you. Ask yourself first that when you leave this world, would you leave your family in a financial crunch? If your answer is in the affirmative, then I would say that it's about time you give life insurance a serious thought.
Life insurance is not a term to be scared off or to run away from, it's just a plan that can offer you some  peace of mind. It will give you a protective shield against your underlying debts or after your death, your family can get the right financial cover. But, before you go ahead with the idea of life insurance, you must ask yourself another question that whether you qualify or not and whether you should go for term insurance or life insurance.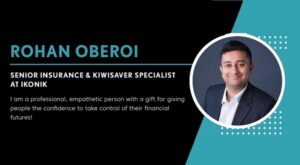 When you are pondering over whether to buy term insurance or life insurance don't be fooled by fraud insurance advisers who dupe you into buying expensive permanent life insurance plans. Wouldn't it be better if you buy term insurance if that can sufficiently meet your needs? When you have to buy life insurance it doesn't mean that you're going to die tomorrow or sooner, but it just gives you peace of mind in case you don't live- then your family remains secured.
Your family will already be in a zone of grief in the event of your sudden death, don't give them additional stress of finances- since they're your most important assets that you'll be leaving behind.
Get in touch with me, and I assure you that all my Kiwi clients undergo a simple and no fuss process to get themselves insured. Click here for more details https://www.facebook.com/kiwisaverandinsurancespecialist/ and get yourselves insured at the right time and in the right way.